100+ Virtual Field Trips Your Kids Can Take from Home (The Complete List)
It's pretty amazing that kids can now access fantastic videos and live web cams for free from around the world. Or, make that from around the solar system!  They can head on a safari, check out Mars, see world-famous museums and landmarks, and watch all kind of animals in real time.
Our team has come up with the best, most comprehensive set of virtual field trips for you. All you have to do is click and sit back. They can be viewed alone but are also great to watch as a family as you share ideas and reactions. (A tour of the sun. . . are you kidding me? So fascinating!) Find the ones that work best for you and check the live ones to see what's going on that day!
Zoo Tours and Animal Cams
Aquariums
National Parks and Nature
Planets and Planetariums
Museums
Discovery Education
Sport Fans
Famous Landmarks
US History
Other Virtual Field Trips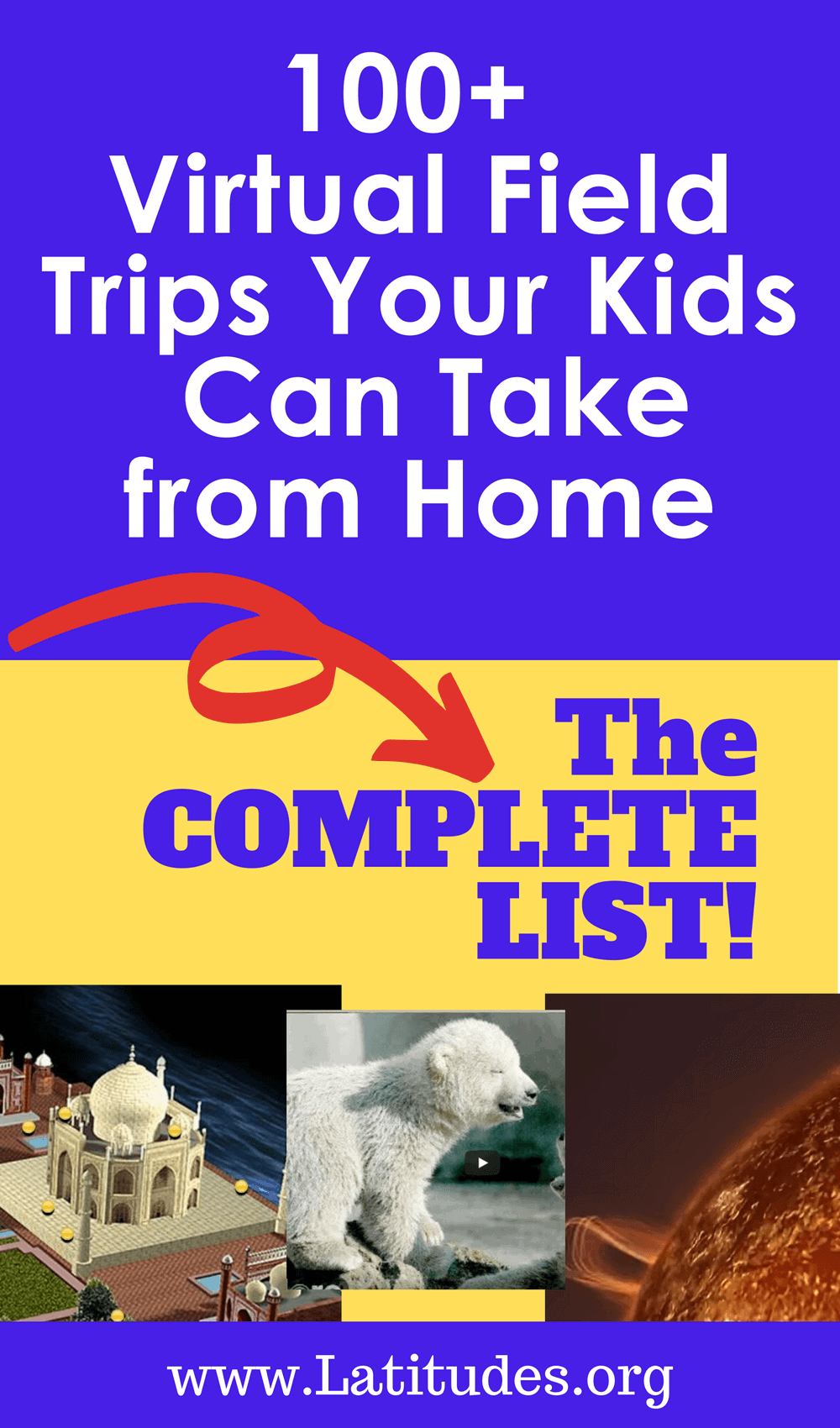 Have any other virtual field trips that we should add to the list?  Feel free to let us know by leaving a comment below.