Remembering Dr. William Rea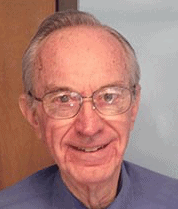 With sadness, I offer a tribute to honor William Rea, MD (1935-2018), a brilliant and forward-thinking physician. Dr. Rea was kind enough to serve as a volunteer advisor to our organization since its inception and he will be greatly  missed.
For decades, Dr. Rea worked on developing new methods of identifying and treating detrimental results of environmental issues that impact health. Patients from around the world flocked to his Environmental Health Center in Dallas seeking answers to chronic medical problems that no one else could solve. He often saw the "sickest of the sick" and was able to restore health to so many.
Dr. William Rea's funeral service gives a wonderful and inspiring overview of who this physician was, how he touched the lives of others, and where his work will ultimately lead in the future. I encourage you to watch it. See here on facebook.
At 83 years of age, Dr. Rea was still treating patients at his specialized medical facility. On August 16, he informed his office staff that he was not feeling well. He headed home, and that day he passed away in the presence of Vera, his wife of 58 years.
A gentle exit for a remarkable man.
His friends, grateful physician and patients, are left without having had the chance to offer one last "thank you" for his contribution to the field and for his dedication and heartfelt care. But, he will surely be remembered often. I have listed some of Dr. Rea's accomplishments and honors at the end of this page.
A personal remembrance
Though never a patient of his, I can speak to Dr. Rea's generosity of spirit and his passion to teach. For years I attended conferences of the American Academy of Environmental Medicine. Most often I was the only attendee who was not a physician or even a medical staff person. I not only listened to his frequent lectures, but also approached him one-on-one to pick his brain. Dr. Rea's interactions with me were sometimes humorous, always gracious, and truly informative. He gave me permission to use material from his monumental text books on Environmental Medicine whenever I wished.
As often occurs with medical visionaries, Dr. Rea drew strong criticism from mainstream medical groups. He was most attacked for recognizing "multiple chemical sensitivity." He knew it was real. His patients knew it was real, and they responded to his treatments. The condition is now, at last, gaining recognition as a legitimate diagnosis, but he bore the barbs and criticisms that came his way for many years. It should be noted that he won every case lodged against him by medical boards.
Dr. William Rea is remembered by me with awe for his accomplishments and with gratitude for his guidance.
In 1988, Dr. Rea was named to the world's first professorial chair of environmental medicine at the Robens Institute of Toxicology at the University of Surrey in Guildford, England.

Author of the medical textbooks, Chemical Sensitivity, Vol. 1-4

Co-author of Reversibility of Chronic Degenerative Disease and Hypersensitivity, V. 1: Regulating Mechanisms of Chemical Sensitivity, Optimum Environments for Optimum Health and Creativity, and co-author of Your Home, Your Health and Well-Being

Rea has published more than 100 peer-reviewed research papers. 

He was awarded the Jonathan Forman Gold Medal Award in 1987 and the Herbert J. Rinkel Award in 1993, both by the American Academy of Environmental Medicine.

Rea was named Outstanding Alumnus by Otterbein College in 1991.
The Environmental Health Center Dallas is still in operation and accepting patients. Dr. Rea would have wanted it that way.