Puzzled by Tics and Twitches?
If you are looking for answers to tics, you may enjoy an article on tics and Tourette's by our Director, Sheila DeMare, that is featured on the popular website DrGreene.com:
Puzzled by Tics and Twitches? The Answer Could be Right Under Your Nose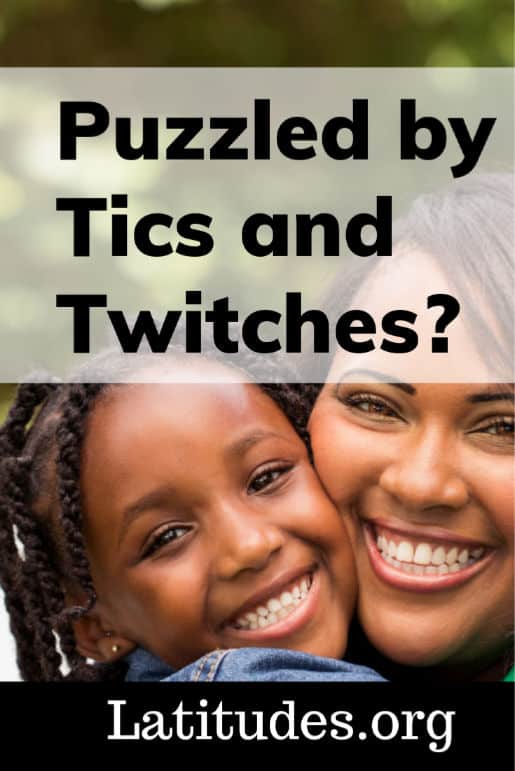 Sheila's article focuses on:
Just what is a tic?
Ruling out and treating tics due to an infection
What to do when tics begin
What's a parent to do about tics?
Finding tic triggers
Getting started with triggers
Each person is unique, so are their tics triggers 
DrGreene.com's website is a wealth of information
Dr. Greene is a practicing physician, author, national and international TEDx speaker, and global health advocate. He is a graduate of Princeton University and University of California San Francisco.
Dr. Greene is very active in the integrative health community, and is the pediatric expert for The People's Pharmacy, as heard on many NPR stations. He also appears on Healing Quest, seen on many PBS stations.
Readers can benefit from a range of topics covered on the website. Themes range from heath issues to behavioral concerns, such as these articles on toddler behavior on this page.