Help Change the Conversation on Tics. Please!
Some authors might be able to ignore the type of nasty messages I received when my new book was launched online in January. But not me!
I had never before been the recipient of internet bullying and I was appalled. Here are some of the  messages from folks that showed up immediately:
Stop exploiting people

F____ off

Utter bullocks (British slang for bullshit)

Stop publishing rubbish and spreading lies

Crock of s____!

This can cause severe damage to desperate people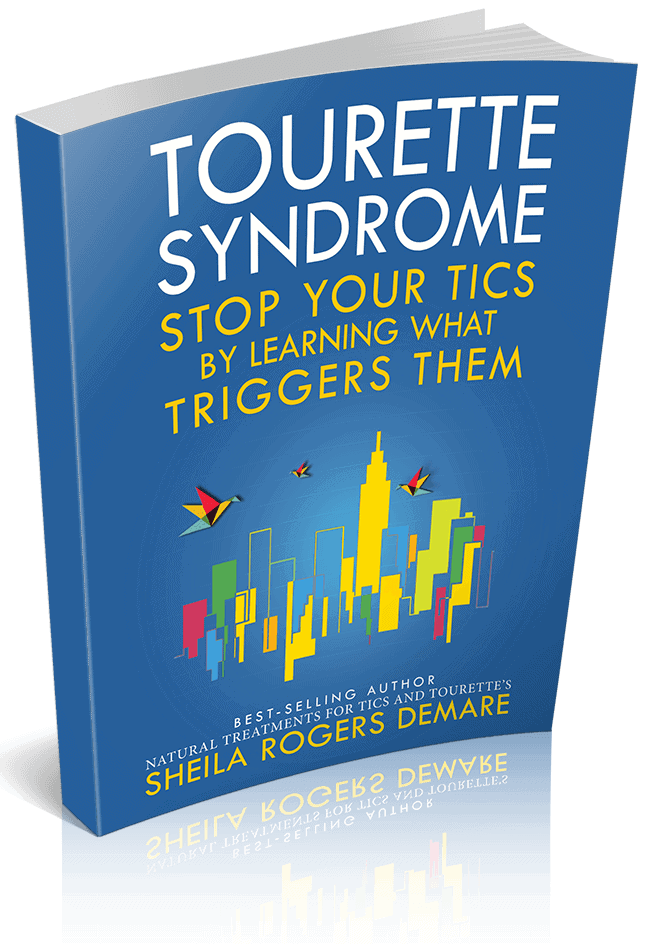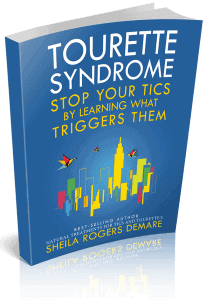 Wow. I wasn't only appalled, I was puzzled. I had researched the book carefully, avoided false claims, and reviewers had praised it.  So what was going on?
I phoned my son, now 39. He was healed of Tourette's as a child, and trigger avoidance was a big part of his recovery. "You aren't going to believe this!" I lamented, as I rattled off the offensive words.
"Mom, don't worry about it," he said. "The book was just released a couple of hours ago and you can be sure they haven't even seen it.  You know people are taught that nothing can help their tics. That's what they believe. Don't take it personally. Why don't you wait to hear from others who actually want help–and have read your book."
Nothing like a dose of logic to make me realize that the negative feedback was a perfect example of the hopeless mindset that is deeply ingrained in the tic community. And it was why I wrote the book in the first place.
My son was right. I soon heard from grateful
readers.

I've not seen this information anywhere else and it makes perfect sense. I can now connect triggers to many of my symptom flares.

Bravo! This book is a much-needed resource and new perspective on treating Tourette Syndrome.

Thank you for making triggers easy to understand. My wife and I read the book together and came up with a plan. We are seeing a change in our child's symptoms already.

Knowing what triggers tics is a critical step in using natural therapies for controlling symptoms. Vijendra Singh, PhD, Neuroscientist

An eye-opener. For me, I find dust is a huge trigger, plus food additives and smoke. I now have a new way of looking at tics.

Our neurologist told us to go home and "just wait" to see if my young son's tics would go away. That's not an option for us! This book has real answers and has given us real change. Thank you, thank you, thank you.
How to change the conversation from anger to hope?

I decided to embrace the nasty messages received from folks who had not yet seen the book, because they are important indicators.  They point to the uphill road ahead, and are a reminder of how much needs to be done to bring about real change in this field.
Not everyone is able to hear the message. But let's help those who are.
Some people are so steeped in the long-standing culture of tic disorders that they are unable to accept the idea that there could be dietary or environmental triggers for symptoms. But there are countless patients and families who are anxious for help and looking for answers. It is vital that we reach out to them and share the message, so they can explore new options and choose their path.
What can you do? Please consider these actions.

You can move the conversation in a positive direction by writing a comment to this post if you have found benefit from examining tic triggers;
You could write an honest review of the Stop Your Tics by Learning What Triggers Them on Amazon;
You can post your experiences on our Tics and Tourette's forum.
Sharing news of the book and your impressions on social media would be a big help.
It takes a lot of positive energy to combat the conventional negative message on tics. But together, we can make it happen.