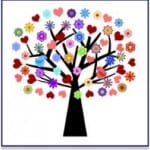 Worldwide, millions find the help they need to solve health and behavioral problems through our website www.Latitudes.org.
ACN Latitudes is a 501c3 non-profit organization dedicated to finding safe and effective treatments for neurological conditions. Our group's efforts began more than 20 years ago, and we incorporated in 2000. We raise funds through memberships and publication sales, yet we rely on volunteers and donations as we push forward with cutting-edge online education and support, and new answers to complex issues.
The Association for Comprehensive NeuroTherapy focuses on childhood and adult neurological conditions including ADHD, depression, Tourette syndrome, autism, OCD, PANS, and learning problems, among others.
Your funding dollars are vital to our efforts.
It's Easy to Donate
You can donate online with your credit card or Paypal account. Simply click the Donate button below.
---
Prefer to Donate Offline?
Please send your check or money order (payable to Association for Comprehensive NeuroTherapy) to: PO Box 159, Grosse Ile, MI 49138
---
We do not share or sell the name of any donor. All donations are acknowledged and are fully tax-deductible. Tax-exempt number: EIN: 65-0773907
Thank you for helping to make this important mission possible!
Sheila Rogers DeMare, Director