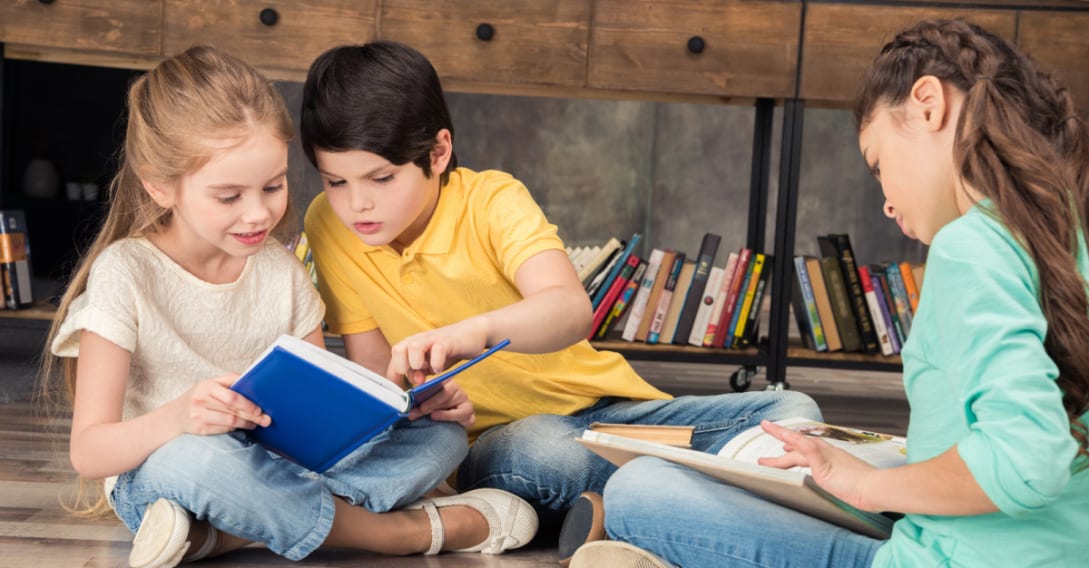 Developmental Vision Therapy for Reading & Learning Disorders
Sandra K Landis, OD (now retired) shared this report on vision therapy for reading problems in a young boy. A comment from the father is included.
Brent was referred to me at age 8 for a functional vision assessment. Educational testing had shown him to be at a high risk for vision perceptual difficulties. Though Brent had always passed the vision screenings given at school, he had never received a developmental vision evaluation, which assesses far more than just acuity.
Brent liked math but hated reading. Further, his parents were concerned because he was beginning to become a classroom behavior problem. His symptoms and case history revealed classic vision-related learning dysfunction: avoidance of coloring activities, reversals in writing, frequent confusion of small words (i.e. on-no; saw-was), extreme light sensitivity, rubbing of eyes, and complaints of eyes hurting, and unusual blinking when focusing. His development reportedly had been normal, with the exception of an atrial septal repair at age two.
I found that while Brent had perfect eyesight, his functional visual skills —focusing, eye teaming, and eye movements — were all inadequate. As is frequently the case, his visual perceptual skills tested low as well. Many children are given the impossible task of processing visual information that they cannot adequately bring into focus. They are expected to comprehend reading material when they cannot move their eyes together accurately and efficiently. When they have academic problems, they are told to "try harder." After a period of "trying harder," they often develop self-image problems, act out in class, and are given labels such as attention disordered, hyperactive, dyslexic, lazy, etc.
Brent received developmental vision therapy through 16 in-office sessions over a period of six months, and he routinely practiced home activities with parental support. The change in Brent's attitude toward school, as well as his ability to focus and attend to tasks, was significant. He was then referred to a reading clinic for tutoring in reading strategies. In a recent follow-up session, two years after therapy, Brent's visual progress was found to be stable. He is doing well in school and even volunteers to read aloud in class.
Brent's case is typical. Far too many children struggle to perform academically when they simply have not developed the functional visual skills to do so. Unfortunately, news of this type of therapy is often not available to educators, parents, and individuals who could benefit.
From Brent's father
Brent had a very serious reading problem, and we tried several avenues with no success before being referred to Dr. Landis. The results with vision therapy were excellent.
Dr. Landis provided us with exercises to do at home, and we did them together, every day, for several months. To my surprise, they were actually fun, and there was enough variety that Brent didn't get bored. I particularly remember a set of special "binoculars" that had visual images Brent was required to bring together by focusing his eyes. (I used them myself and found they helped strengthen my own eye muscles.) In addition to several other activities, there was a small balance board that Brent would kneel on, and when he was correctly balanced and moving his weight properly, it would rotate quickly and smoothly. As I understand it, the use of this board was intended to improve his left/right brain functioning. Not only did visual skills respond to Dr. Landis's therapy, but Brent's overall coordination improved considerably.
After completion of therapy, Dr. Landis recommended a special reading center for remediation. Previous tutoring had not paid off, but Brent was now able to catch up over three grade levels in reading in just six months.
Editor's note: Though cost varies, a complete course of vision therapy is about $1,500. The treatment is often covered by insurance. Contact the national organization, College of Optometrists in Vision Development (COVD), for names of optometrists who are credentialed in providing vision therapy.
To locate a therapist click here
Note: A stock photo was used from DepostPhotos.com