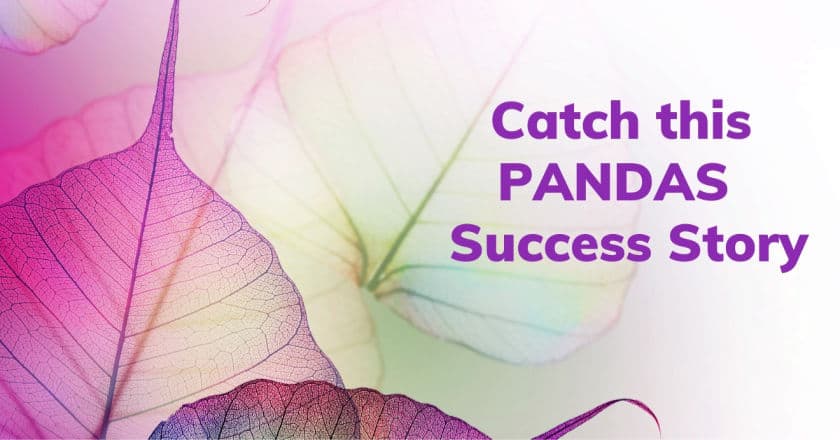 Catch this PANDAS Success Story
Jack, a toddler in the UK, developed tonsillitis and with that, he changed from being cheerful and happy to exhibiting violent behavior and dealing with a nervous tic, obsessions, burning skin and more. Fortunately, the desperate parents were able to find help for him and he has returned to the Jack they knew.
This article is a good one to share with people who are unaware of what PANS (Pediatric Acute-onset Neuropsychiatric Syndrome) or PANDAS  (a form of PANS, triggered by Streptococcal infections) is. It also gives inspiration to those struggling with this serious neurological problem that help can be found.
The reader-friendly report explains some of the symptoms to watch for, shares the emotional toll it can take, and gives hope for recovery when diagnosed and properly treated. The photos give a touching overview of the family's experience.
Treatments for PANS vary depending on patient needs, and new approaches are being researched to find more answers. While some may find the successful treatment in this case less complicated than what they are facing in trying to find suitable treatment, this family's journey with PANDAS is classic.
Education is sorely needed to spread the word on this growing concern. In addition to treatment options, we also need research to learn WHY a condition that is so distressing and frightening is happening to more children every year.
Follow PANDAS Network for news   
See the Latitudes Forums PANS/PANDAS Lyme Included for parents to share ideas and findings 
Your Child Has Changed: Should You Consider PANDAS?