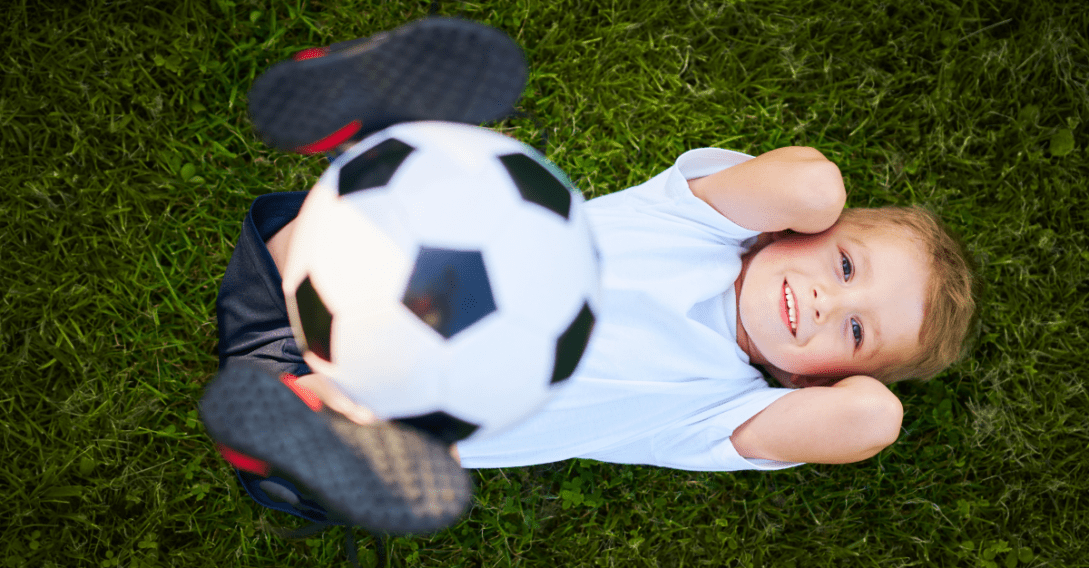 Avoiding Summer Tic-Triggers
A parent contacted Latitudes.org with concerns about tics related to Tourette syndrome being triggered when her child played outside in the summer.
I have a young son who was diagnosed with Tourette syndrome two years ago. I've worked hard to identify his triggers, but some seem impossible to limit.
He has seasonal allergies that can increase coughing, throat-clearing, and blinking. Allergy medicines don't seem to help him. What most concerns me is that the summer months can bring on several simultaneous tics and mood issues. From what I have seen, I believe lawn treatments, heat, and increased activity are tic triggers, along with pesticides on food. You stress the importance of identifying triggers, but what should I do about environmental triggers that I can't manage?
For example, I've noticed that keeping my son on a routine, making sure he gets adequate sleep, and having healthy foods all help reduce his tics. I know that limiting processed foods and sugar intake is also extremely important and makes a big difference for his tics. I can manage those issues. But I don't know how to limit triggers associated summer activities like playing outside on a hot day or exposure to treated lawns.  Thank you, Marcie  
Sheila Rogers DeMare:
Marcie, it's great you've identified lifestyle changes that help reduce your son's tics: Adequate sleep, healthy foods, avoiding processed foods, and reducing sugar intake. I assume "healthy foods" and avoiding processed items means no additives, like colors, flavors, preservatives, and artificial sweeteners. That is so important. Many report that even small amounts of these additives can aggravate tics in some kids.
You say you've noticed that summer brings on 10 simultaneous tics. That must be very concerning! You believe he is reacting to lawn treatment, heat, and increased activity. In addition, tics seem worse with non-organic foods, and you wonder what can be done to manage these factors.
Before addressing these particular issues, I would be remiss if I didn't point out that the "seasonal allergies" your boy experiences, causing coughing, throat-clearing, and blinking, may be contributing to the overall level of summer tics. I'd suggest you consider getting your son tested by an allergist for common allergens such as pollen, animal dander, mold, and dust mites, all of which can be more troublesome in the humid summer weather. Allergic reactions to agents like these can directly affect the nervous system and increase tics in some people.
Without knowing the specifics of your boy's situation, we can focus on some other concepts related to hot weather. (Please see Note at the end of the article.)
When it comes to triggers, the golden rule is "avoidance, avoidance, avoidance" whenever feasible. Of course, as you point out, total avoidance is not always possible. Let's take a look at each of the points you mention.
Lawn treatment 
Typical herbicides, pesticides, and insecticides are toxic. After all, they are designed with the purpose of killing pests and weeds. That's why treatment companies place warning flags and signs in the ground after treatment—although not all states require this for residences. The products can harm children and adults. pets, and wildlife. Young kids like your child are particularly vulnerable because their immune and nervous systems are still developing. Due to their small body size, they are close to the ground and likely to want to play in the grass. Sports fields may also be treated, not just lawns.
Companies usually suggest staying off the treated grounds for a day or two, but some advocates say there is not sufficient scientific proof to support this timeline, and it should at least be three days.
Freshly treated lawns are a classic example of where avoidance is clearly the best approach. There is no easy remedy to remove the toxins after exposure. No one is suggesting that your child should not be able to play on grass (unless he were highly allergic to grasses!). But since you have noticed that treated lawns seem to trigger tics, you would want to err on the side of caution. Try to find other play locations or different activities for at least a few days after any treatment that you are aware of. If your son plays in a common area, like at an apartment complex or a public park, request a copy of their treatment schedule.
Pesticides on food
Organic food is always preferable, yet it is often more expensive and is not always easy to find.
You may have heard about the dirty dozen, or the "dirty twelve" — fruits and vegetables that are more likely to have been treated with large amounts of pesticides and herbicides than other produce.
On the opposite end of the spectrum is the "clean fifteen" for which conventional produce does not usually have significant levels of chemicals. When possible, try to at least get organic versions of items on the dirty twelve list, below, or limit the amount eaten.
The dirty 12
1) strawberries
2) spinach
3) kale collard and mustard greens
4) nectarines
5) apples
6) grapes
7) cherries
8) peaches
9) pears
10) bell peppers/hot peppers
11) celery
12) tomatoes
The clean 15
1) Avocados
2) sweet corn (best if non-gmo)
3) pineapple
4) onions
5) papaya 6) sweet peas (frozen)
7)  eggplant
8) asparagus
9) broccoli
10) cabbage
11) kiwi
12) cauliflower
13) mushrooms
14) honeydew melon
15) cantaloupe
You can download a convenient pocket-sized version of the dirty and clean produce from the website of the Environmental Working Group.  Their PDF version is here
Dealing with heat and increased activity
We've heard from many families and patients that tics can be aggravated by heat.
In addition to the tips below, if you think your child is hypersensitive to heat, you could consult with a nutritionist or knowledgeable physician to see if nutritional balancing can reduce the reaction to heat.
Classic advice when outdoors in hot weather or exposed to allergens is to:
Drink water often, even when not thirsty.
Use sunscreen and wear a hat. To avoid toxic sunscreens, see here.
Consider replenishing electrolytes with a natural sports drink.
Wear lightweight, loose-fitting clothes. Cotton is ideal; avoid polyester because it does not "breathe."
Light-colored fabric won't absorb the heat as much.
When possible, limit the time of day for outdoor activity, especially mid-day when the sun is hottest.
Take breaks to cool off.
Wear polarized sunglasses (not play glasses for kids) to protect eyes and limit reaction to the light; bright sunlight can be a tic trigger.
When back at home, leave shoes at the door or outside; this is a good practice in general to avoid bringing allergens or toxins into the home.
Take cool showers or baths to cool down.
If you have air conditioning, make sure the home temperature is cool enough for your child. If your youngster complains about feeling hot, try to accommodate him or her; it will reduce internal stress.
Exercise is great for kiddos, and of course, playtime with friends is super important. See if you can use some of the tips above to help minimize reactions their reactions to the summer heat.
Note: Be alert to swimming in pools and pest control
You did not mention swimming. Please be aware that spending time in a treated swimming pool has been reported to trigger tics in people. Another challenging topic is dealing with insects and trying to avoid significant exposure to conventional bug sprays through the use of more natural approaches.