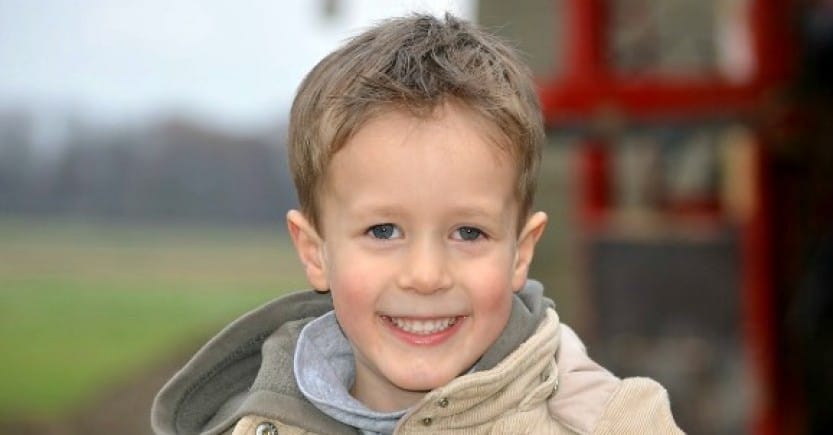 My Advice to Parents on Diet and Tics
David's dad
When we tried to find help for our son David's Tourette syndrome symptoms we ran the gamut of traditional doctors: pediatrician, pediatric neurologist, and a pediatric psychologist. Finally we sought out an environmental medical practice. A large part of the practice, though not the only part, was the allergist. He asked for details about our son's diet and then, based on that information, targeted a large number of food items to test for by pricking my son's upper arms with the potentially offending agents. According to the degree of the reaction, the doctor determined the level of harm the item was causing.
David was young at the time, and his upper arms weren't large enough to handle all the tests in one visit, so we spread them out in two visits, with one month in between. This worked for us. The allergist identified six or eight key items that needed to be either eliminated or "rotated" in his diet. We had already identified some harmful foods on our own, and recognized others even after the skin prick tests (perhaps we hadn't included them on the list of common foods that the allergist tested for). The guidance from these tests and our observations gave the needed direction to put him on a strict rotation diet. This was difficult at first but then became second nature. Over time, this approach was at the root of my son's improvement, along with advice we received on the Latitudes forum concerning supplements.
It was about six months from the start of the rotation diet until the tics were virtually unnoticeable. I'll add that the allergist was only one component of the environmental practice we attended. Another physician ran several diagnostic tests as we tried to find other answers.
Making the changes
I know some swear by the blood test for determining intolerances. But the skin prick method was effective for us. We only did the food allergen tests. We always planned to go back to test for air-born allergens, but never did. I believe my son's issues were primarily gut-related, since addressing diet cleared things up so significantly over time.
Dietary changes can be hard to implement, but I think being up front with your kids (to the extent that they can "get" what you're telling them) is the best thing. My son knew he had to deal with restrictions that other kids didn't have, but we always let him know that the changes were in his best interest. We also tried to compensate with other kinds of rewards when it was possible and appropriate to do so. Halloween was hard, but more for us than him, because we worried he would feel different. But he didn't. He still did the trick-and-treating with his friends, brought the crap home, and we substituted the candy for other things that made him just as happy. Kids are more resilient than we suspect, I think.
The ironic thing is that feeding your kids good stuff usually ends up being a non-issue for them. The habitual longing for the junk goes away eventually, after it has been substituted with a healthier habit of healthy eating.
My wife would probably not have been as thorough as I insisted we be while we worked our way through things. She rolled her eyes on more than one occasion. But she was the one who, in the end, did most of the hard work: shopping and preparing meals. So, I really do recognize the importance of teamwork when dealing with kids' health concerns.
One thing I can say with confidence, and I'm sure I'm not alone, is that poor diets affect lots of kids adversely, whether the parents pick up on it or not. Over time, I've seen other children my son has contact with develop issues, yet they seemed to be perfectly fine when my son was having his symptoms. It's not easy to have a healthy diet nowadays. A bad diet will get kids sooner or later.
Getting started: a short list
Since there definitely can be a link between gastrointestinal problems and tics, I advise others dealing with tics to keep their child's diet as healthy as possible:
No artificial colors, flavors, preservatives or other chemical additives;
Eat organic and avoid GMO foods;
Consider removing dairy—a common food problem for children with sensitive digestive tracts;
Think about the foods your child eats far more commonly than others. It's possible those are troublesome foods. Try to curb intake of those foods until you have formal food testing done;
Give a healthy, potent multivitamin but make sure it's free of any unhealthy additives. We use one called Kirkman Spectrum Complete II, but others have had success with other multis, too (you could search the forum to see what information you can find in previous discussions);
Magnesium is also beneficial for removing toxins that can build up and result in ticcing. A magnesium supplement commonly cited by parents on Latitudes.org is Natural Calm;
Epsom salts (magnesium sulfate) baths can be beneficial for kids with tics (both the magnesium and the sulfate help rid the body of toxins).
These are some good early steps to take while waiting to see a professional who is trained in diagnosing and treating food reactions and other gastrointestinal-related issues.
For more information: See the Latitudes.org article on the rotary diversified diet
Editor: This report is anonymous at parent request; photo used is a stock image.